While the salons are closed, we continue to introduce you to the procedures that you can do yourself. We propose to make the salon hair lamination. It requires only three ingredients, which you probably already have at home.
In the salons, professional lamination do with a special agent that completely envelopes the hair and creates a thin invisible membrane that protects against damage, high temperatures during styling and other external negative factors.
The process of self-laminating at home is not very different from the salon, changing only the composition through which the effect is achieved. To prepare a laminating solution, you need regular gelatin. It contains collagen and protein. These ingredients help to improve the condition of the hair.
Ingredients
Gelatin – 1 tablespoon
Water – 3 tablespoons
Balm for the hair – the amount depends on the length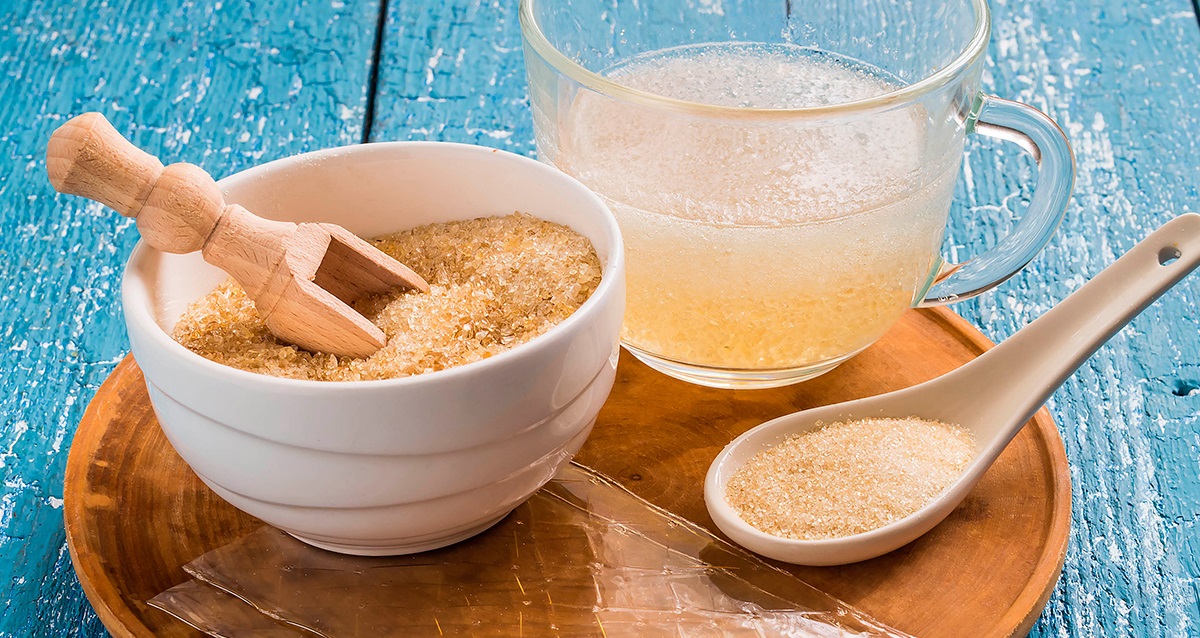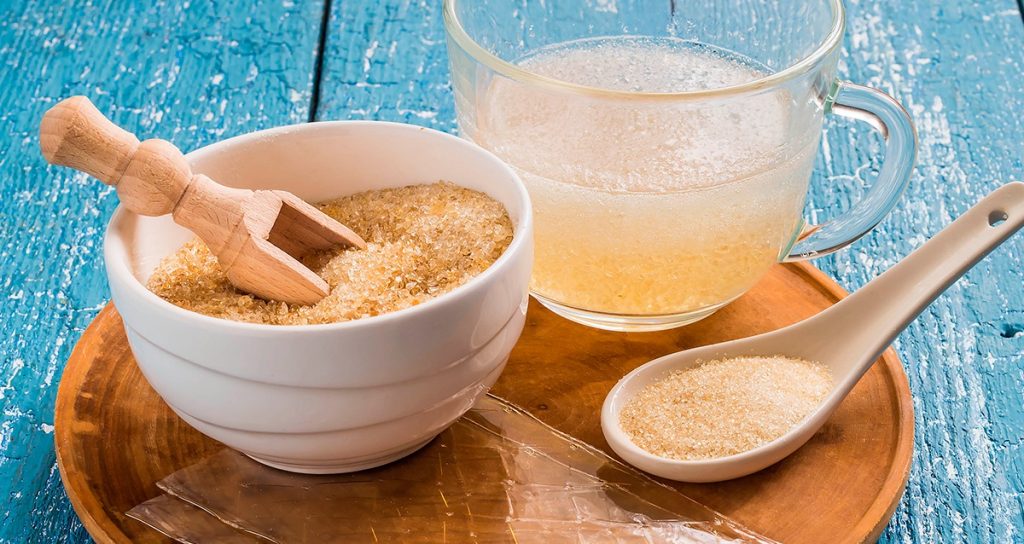 How to prepare
Mix gelatin and water, put on a water bath and stir until a homogeneous mass without lumps is formed. Then cool the resulting mixture and add conditioner – so much so that the mask is enough for the entire length of your curls.
What kind of gelatin to use?
It is best to use gelatin in powder form. If you have at home leaf gelatin, you should first soak it in cold water for 3-5 minutes until it is soft, and then squeeze. Then warm the gelatin in a water bath until it becomes liquid, and only then mix it with three tablespoons of water, as directed above.
The recipe of gelatin, water and balm is basic for lamination, but if you want, you can make some adjustments. For example, add honey or egg yolk – if the hair is severely damaged, apple cider vinegar – to give shine to dull curls, kefir – to moisturize and nourish dry ends.
How to Apply?
Wash your hair, using only shampoo. Lightly blow-dry your hair and divide it into three sections. Apply the mask to each strand along its entire length, leaving a few inches from the roots, so as not to clog the hair follicles with the mixture and not to cause dryness and irritation on the skin. Put on a shower cap or wrap your head in cling film and wrap a towel on top. To "activate" the composition, periodically warm the towel with a hair dryer. Hold the mask for an hour and then rinse your hair with water without shampoo.
The effect of the procedure
After home lamination hair becomes obedient and voluminous. In addition, the mask helps to fight split ends and breakage. The result lasts about 10-15 days – respectively, the procedure can be repeated every two weeks.