We really like to share with you scientifically-based information about cosmetics with proven effectiveness. Therefore, in any case, we recommend Olaplex to everyone. Why? Today we will tell you about it.
What is Olaplex Treatment?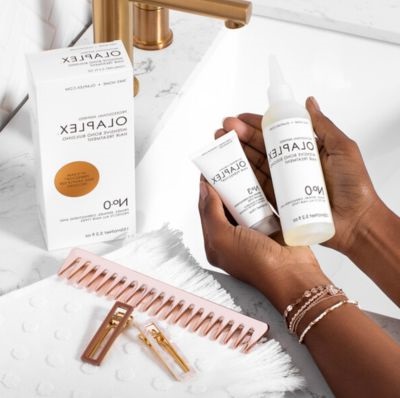 Olaplex is a remedy that helps to partially restore the bonds in our hair. There are 3 types of bonds in our hair, the strongest and most important are disulfide bonds, they are destroyed by chemical and thermal exposure. The molecule of the active component of Olaplex, bis-aminopropyldiglycol dimaleate, is embedded between two broken disulfide bonds, forming a bridge.
Is Olaplex a protein treatment? Unlike protein formulas, which form temporary bonds using amino acids, Olaplex restore the actual bonds in the hair.
So what does this all mean in terms of hair care? It means a few things:
Olaplex and other hair bonders are more superior at repairing hair than protein treatments;
Because proteins bond to hair, it often can make hair hard, or for those with low porosity hair, prevent moisture from getting to the shaft.
With Olaplex and other hair bonders, the bonds repair themselves, so you don't have to worry about hard hair.
Now let's talk in more detail about the hair products themselves.
Olaplex 0: Bond Building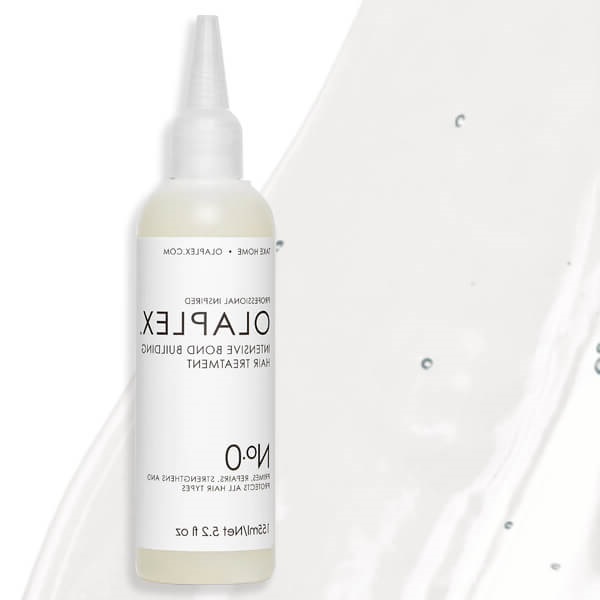 This product has been developed for intensive home hair care. It contains the maximum amount of active ingredient Bis-Aminopropyl Diglycol Dimaleate of any Olaplex home product. It is an alternative to the Olaplex 1 product, which is used in salons. The maximum effect can be achieved in combination with Olaplex number 3.
How to use Olaplex 0?
Olaplex 0 should be applied to completely dried hair, it should penetrate as deeply as possible into each strand of hair.
If you want to use this product as a preventive, use it once a week. If your hair is already significantly damaged, it is better if you use it 2-3 times a week.
This product is suitable for all hair types. Especially good results are seen after application on hair with major damage, after coloring or perms.
One bottle is enough for 3-6 applications. It depends on the thickness and length of your hair.
Olaplex 1: Bond Multiplier
It is a salon product and the first stage of the Olaplex system. Contains the active ingredient in maximum concentration. Designed to add to any dyes. Reduces hair damage as much as possible.
How to use Olaplex 1?
Olaplex 1 is recommended for use in salons. Before application, Olaplex 1 should be mixed with the coloring agen. If you are using 2 oz (60 ml) or more of the coloring agent, then take 1/16 oz (1.875 ml) of Olaplex No 1. If you are using less colorant, take 1/32 ounce of product or 1 ml.
Olaplex 2: Bond Perfector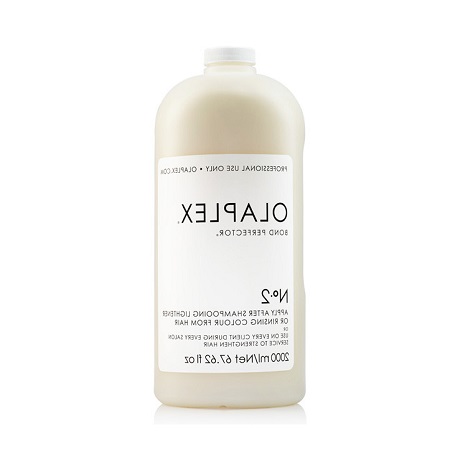 Bond Perfector is also a salon product, the second stage of care. Restores hair after chemical damage, retains the strength, strength, and shine of the hair.
How to use Olaplex 2?
Olaplex 2, as well as Olaplex 1, is recommended for professional salon use. It should be applied after the coloring agent has been completely removed from the hair. Olaplex 2 is applied to towel-dried hair, from the roots to the ends. Then comb the hair and leave it for 5-10 minutes. Then rinse the hair thoroughly with shampoo.
Olaplex 3: Hair Perfector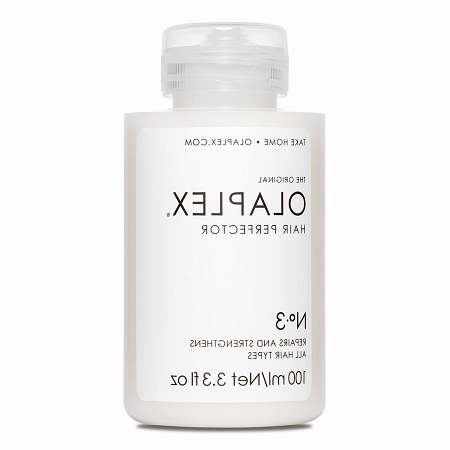 Hair Protector is a deep care elixir that maintains healthy hair. Home care begins with number 3. This is our favorite product in the world. We can change shampoos, conditioners, refuse styling. But without Olaplex No.3, we start to panic. At least once every 10 days, you need to do deep conditioning with it, wearing a special thermal cap.
⠀
All the numbers below are essentially an artificial extension of the line, the active component is felt there minimally. Nevertheless, all the tools are interesting and worthy of attention.
How to use Olaplex 3?
Experienced users recommend using Olaplex 3 to 3 times a week for damaged hair and at least once every 2 weeks if your hair is in normal condition. Wet hair well before using Olaplex 3 and apply it from roots to ends. The instruction for the product says that the longer you leave it on your hair, the better. On average, users apply the product for 30-60 minutes.
Olaplex 4: Bond Maintenance Shampoo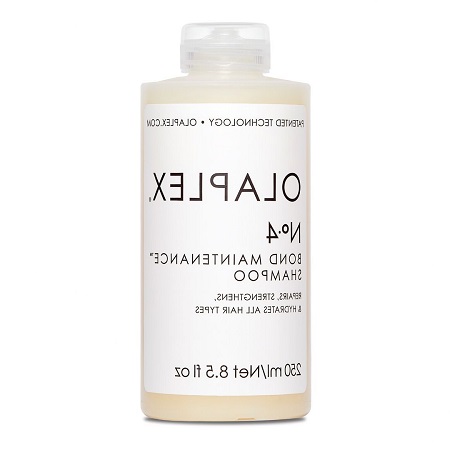 Bond Maintenance Shampoo is a very good shampoo that gently cleanses. On a permanent basis, washing ability is not enough for oily scalp. For dry and normal skin, colored hair – excellent.
How to use Olaplex 4?
Olaplex 4 shampoo is most suitable for those who have problems with grease control. It can be used for daily washing. The shampoo foams very well, so you only need a small amount of it. The only thing you should focus on when washing your hair is the roots. Do not wash the ends of your hair. Soapy water that runs from the roots to the ends is enough to wash all the length of your hair.
Olaplex 5: Bond Maintenance Conditioner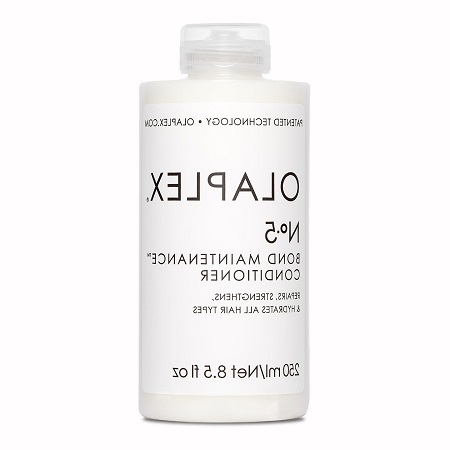 Bond Maintenance Conditioner is a smoothing conditioner. It can be heavy on fine, soft hair. In our opinion, this product is suitable for tighter and tougher curls.
How to use olaplex 5?
Olaplex 5, in contrast to Olaplex 4, is applied primarily to the ends of the hair. Do not apply conditioner to the roots. Try to move 1-2 cm away from the roots. The manufacturer recommends leaving the conditioner on the hair for 3-5 minutes. But in the experience of most clients, it is possible to leave the conditioner for a longer time, the hair will be even more soft and manageable.
Olaplex 6: Bond Smoother
Bond Smoother is a leave-in cream. It helps to remove frizz very well, weightless, but at the same time nutritious. Serves as thermal protection during hot styling.
How to use olaplex 6?
Olaplex 6 is mainly used from the middle of the hair length to the ends, where the damage is greatest. The product can be used both after washing and when styling hair. It can be applied to wet and dry hair, after which the hair should be combed for better distribution of the product. Olaplex 6 does not need to be washed out.
Olaplex 7: Bonding Oil
Bonding Oil is a highly concentrated oil. Promises weightlessness, shine and softness. It will also protect against frieze and serve as thermal protection.
How to use olaplex 7?
Olaplex 7 is predominantly used before daily heat styling with a hair dryer or styler. The oil can be applied to wet hair and to dry hair. The amount is individual, but on average 3-5 drops are sufficient.
Olaplex 8: Bond Intense Moisture Mask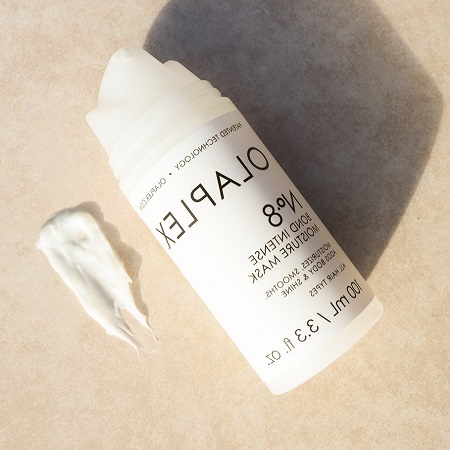 Restores hair at the molecular level, gives hair shine, density and smoothness.
How to use Olaplex 8?
Olaplex 8 is applied to clean, damp hair. Apply it from the middle of the hair length to the ends. For better penetration of the product to the hair structure, it is better to treat each curl separately with your fingers. Leave Olaplex 8 for 10-15 minutes. Then rinse your hair thoroughly. The manufacturer recommends applying the product 2-3 times a week.
Conclusion
But Olaplex has one down side…the cost. There's also cheaper alternatives, but from what w've read, Olaplex is the industry standard, so results may vary.
And finallyl, if you're having trouble with breakage and protein treatments aren't working, your low porosity or protein sensitive, or you have color treated or really damaged hair, we strongly recommend using Olaplex, at least number 3.