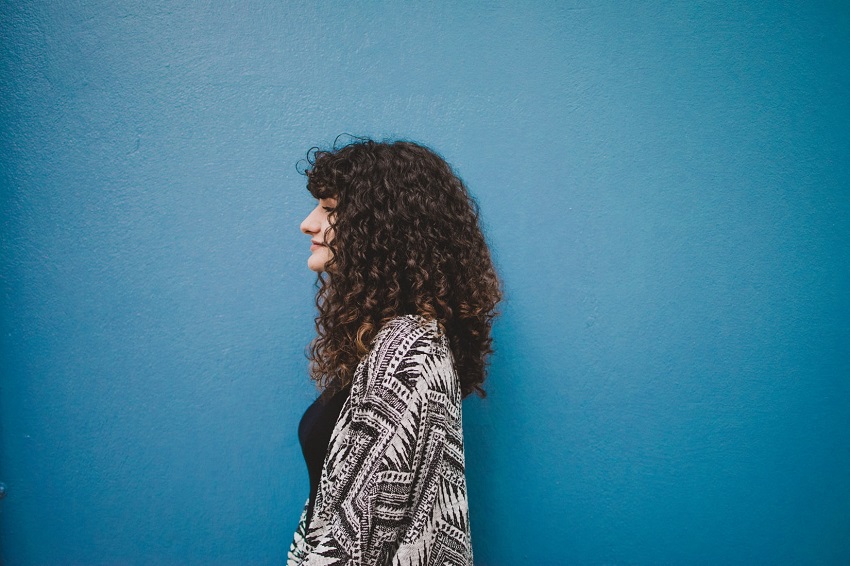 Curly hair often has a life of its own. They frizz, tangle and do not lend themselves to styling – and sometimes it gives discomfort. But girls have decided to tame their curls collectively – the Curly Girl Method community is gaining popularity online. Under the tag hundreds of thousands of publications in which users share photos "before and after" – how the naughty hair is transformed into beautiful curls. What is the curly method and what is its essence – we understand below.
What Is The Curly Girl Method?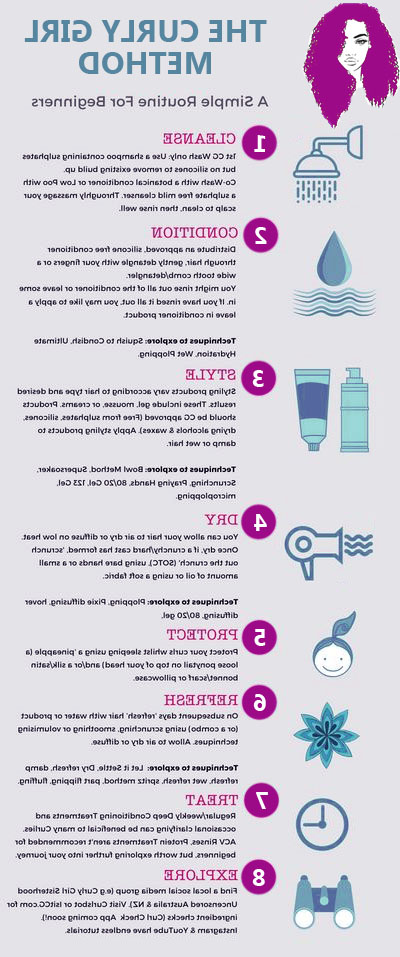 Curly Girl Method is a special system of care for curly hair, which was invented and described in detail in her book Lorraine Massey. The main goal is to restore hair with varying degrees of curl (from bouncy curls to relaxed waves) to its natural texture.
The main rules of the curl method are:
Stop traumatizing your curls with heating devices – hair dryers, irons, curling irons put away in a faraway drawer.
Give up terry towels.
Do not use shampoo (below we will tell you how to replace it).
Say goodbye to combs and brushes – this will also help your hair regain its natural look.
Avoid products with sulfates, silicones, alcohol, or fragrance as they're not good for porous hair.
Look for soothing and repairing ingredients in your hair care regimen.
If we talk about the coloring, it is important to use gentle dyes and not to bleach. For curly hair, all open (without wrapping the hair in foil) coloring techniques that create highlights on the curls will be suitable.
What Spoils Curly Hair?
When you look at curly hair under a microscope, you will notice that its structure is very different from straight hair. Curly hair has a scaly texture that is similar to the cuticle in that the scales are flaking and frizzing instead of pushing against the hair shaft. The curved shaft prevents sebum from getting to the ends, which is why curly hair is less protected from the wind, cold, heat, dry air and harsh cosmetics.
How To Wash Curly Hair Properly?
Before switching to a new treatment, wash your hair one last time with a sulfate-free shampoo to get rid of any residual silicones along the entire length.
For the next step, avoid shampoos that contain harsh surfactants (lauryl/ laureth sulfates) and silicones. They weigh you down and keep your hair from curling properly.
Use a kovoshing as a hair cleanser. Because curly hair is usually dry and porous, it needs a heavy dose of moisture in the washing stage.
Rub the product thoroughly into your strands so that it is well nourished. In Lorraine Massey's book, she makes a striking analogy with body lotion – you wouldn't think to just pour it on your skin without massaging it in. It's the same thing we should do with our hair.
Direct a warm stream of water on your hair and "squeeze" it with a lot of conditioner on your palms. And clean the scalp periodically with special masks for this area.
After washing, you should be left with a clean scalp feeling.
To keep all curls until the next wash without fluffing them up, use oils and leave-on care.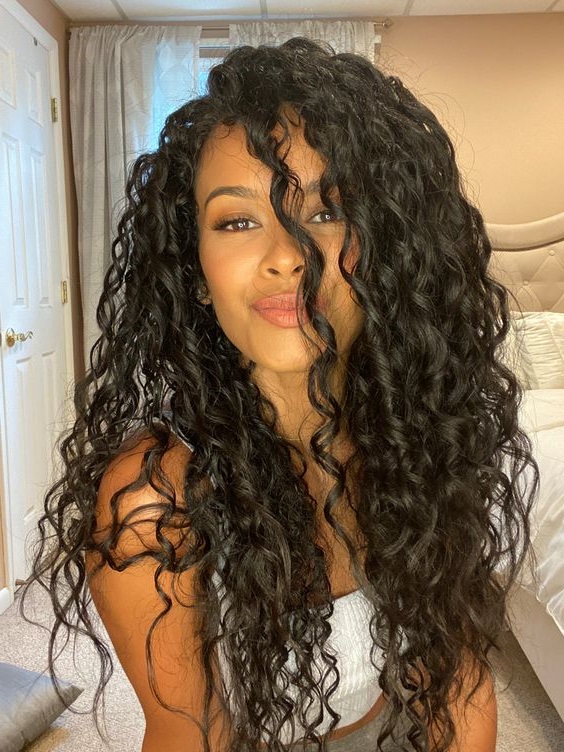 There is a misconception floating around the web that has a lot of curly girls frustrated with the curl method. It goes something like: "I gave up sulfate shampoos and I started having scalp problems. Which means Curly Girl Method is not for me and not suitable for everyone." The important task of a shampoo is to cleanse the scalp well. There are many shampoos on the organic cosmetics market with good rinsing power in modern surfactants (decyl glucoside, There are many shampoos on the market of organic cosmetics with modern surfactants (Decyl glucoside, Lauryl glucoside, Coco glucoside, Cocoyl glutamate, Lauroyl glutamate, sarcosinate, Isethionate, etc.). They foam, rinse out well, and are sulfate-free. So even if you have an oily scalp, you can find a shampoo that is just right for you and that is not destructive to your lengths.
Moisturise And Nourish
The most important thing is to fill curly hair with moisture. Moisturizing hair is one of the most important issues, especially on those days when you're not washing your hair but want to keep it looking great.
How to properly moisturize curly hair:
We do this by pouring conditioner into the palm of our hand and spreading it sparingly through the curly hair with our fingers.
Comb through the hair. At this stage you can use a comb and gradually add water.
Then wait for two to three minutes.
When you feel that the hair is weighted down and smooth, rinse it off. To do this, fill your palms with water and "squeeze" the hair.
A little conditioner should remain on the hair, but the feeling should be comfortable.
The second way: you can rinse each strand with a shower jet, but carefully so as not to straighten the curl. Or you can rinse each strand in the shower, but carefully so as not to straighten the curl. In cold weather, the evaporation of water is more intense, therefore, the hair is more prone to dryness. Therefore, the main "winter" task for curly hair is to retain moisture in the hair. Use nourishing, deeply moisturizing conditioners with aloe, glycerin, natural oils (avocado, jojoba, coconut). It is also important to take care of the scalp: blood vessels are responsible for nourishing the hair. For extra nourishment you can massage the scalp once a week with tea tree oil, peppermint or rosemary, but only if you do not have scalp diseases or allergies.
How To Dry Curly Hair?
As we noted above, hair dryers are a thing of the past for followers of Massey's method.
How to properly dry curly hair:
Allow the water to drain.
Gather hair up and off the top of your head without twisting it into a terry towel.
You can cover your hair with a regular t-shirt – this will not cause any damage and will help dry your head faster.
After washing the water should literally drip from the hair. If your curl level is not very high (after drying it forms smooth curls or not very outlined tight curls), then the ploping technique can help here. Gently apply special gel for curly hair styling (Deva, Kinky Curly and Be Curly have them). After that, gently gather your hair into a microfiber hood and wait 10-15 minutes for the hair to dry on its own and get the desired shape.
If you have a tight well-curled from nature curl – then take a little gel, distribute it on the hair.
If you are late, you can dry your hair with a hair dryer, but with the nozzle-diffuser and a low temperature, ideally it is a cold-warm jet of air. Put the curls in the diffuser and dry them by tilting your head and holding the hair dryer perpendicular to your head. The faster the hair dries, the less frizz we will have.
How To Cut Curly Hair?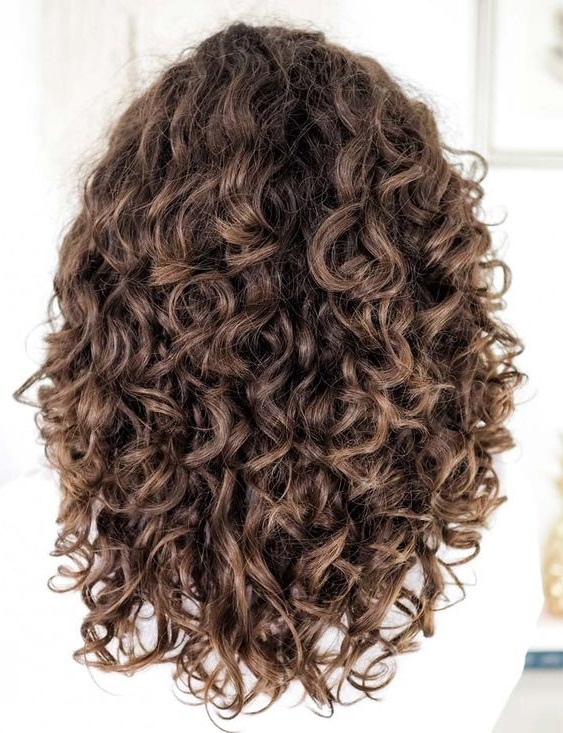 Specialized hair salons – a place of power for curly girls. There masters will take into account the peculiarities of your curls and cut them dry to maintain the correct shape. Instead of a comb, they will use their fingers: that way the natural curl will not unravel, and it will be easier to trim it.
Rules for cutting curly hair:
The haircut is performed on dry hair before washing the head. This is very important for the correct shape of the haircut, because the master can see how the curls behave in their natural state.
No comb is used, but only scissors and hands of the master. All because when combing the curls lose their shape, and it is very difficult to see how they will lie in the formed, moisturized form.
Don't forget about tension. When cutting curly hair, you should try to do almost no pulling back to get a smooth shape.
When To Expect Results?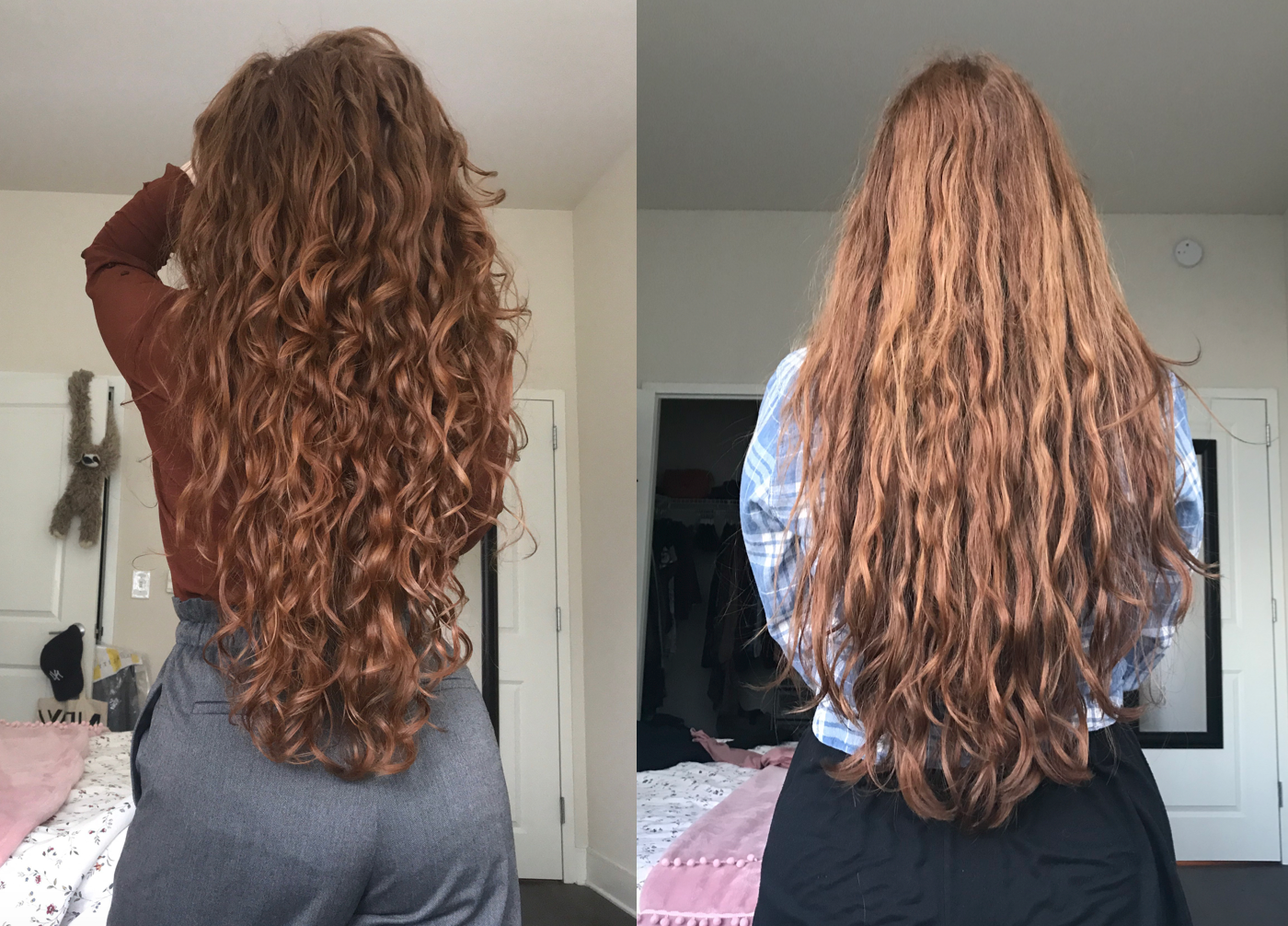 How quickly your curls will take on a new shape depends only on their individual characteristics. So you will have to have patience and carefully choose the products and techniques to which the hair will respond best. Girls around the world are testing different ways to make curls natural and talk about their experiences. Perhaps soon you'll have something to share with them.