Natural beauty definitely has power. Of course, there is nothing wrong with being dressed up, wearing makeup and styling, but there is something refreshing and sophisticated about allowing our natural selves to be real. It is certainly very gratifying that many celebrities with wavy and curly hair have now joined simplified beauty and are now showing off their natural hair texture.
Believe it or not, Margot Robbie, Cardi B, Lili Reinhart and Ariana Grande all have their natural chic curls!
We invite you to join us for a look at 20 celebrities with curly hair who embrace their natural beauty.
Selena Gomez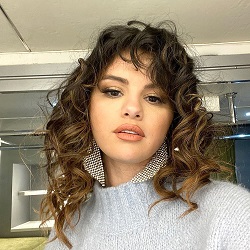 Selena Gomez has gorgeous hair which matches whatever hairstyles she tries. But her natural waves and curls really look amazing on her.
Blake Lively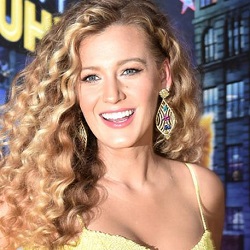 Once Blake Lively shows off her real curls, she looks like the true Californian girl that she is. Her most memorable red carpet look was in 2019, in a yellow dress and lush curls.
Ariana Grande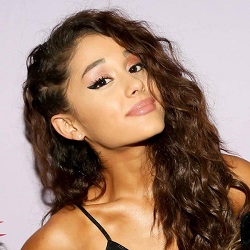 Ariana shines with her luxurious curls from time to time. Especially when she was at home in isolation during the pandemic. We would really like to see more famous girls show their curls.
Cardi B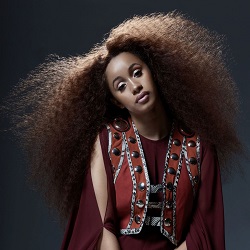 Cardi B likes to change her style frequently, and showed off her natural curls on Instagram in 2020. "Look at my hair. It's fucking real my fucking hair, "she admitted in her music video." Hopefully we'll see her curls more often.
Nicole Richie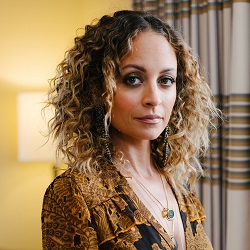 Nicole wears straight hair most of the time, so seeing her natural curls is a refreshing change.
k. kardashian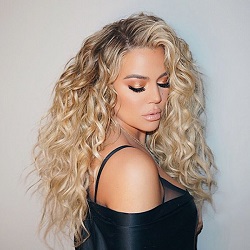 Most of the Kardashians tend to have hair extensions, but this girl is naturally full of curls. And they definitely suit her.
taylor swift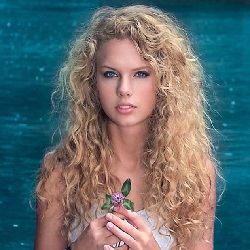 Many fans remember Taylor Swift as a country singer. She had voluminous blonde curly hair in those days. Her music has changed, as has her hair. But die-hard fans love Taylor's curly look.
Zendaya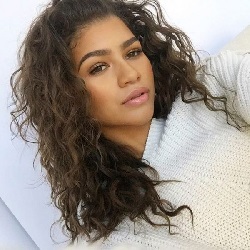 Zendaya has curly long hair and generally wears a messy fluffy style. Sometimes, however, she neglects conditioning, and her hair looks dry. If she used styling, it would help her shape more defined curls.
Rita Ora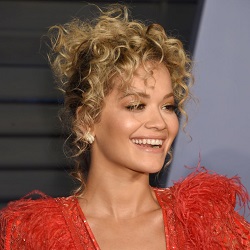 Ora wears many different hairstyles, but sometimes pleases her fans and show off her curls.
indya moore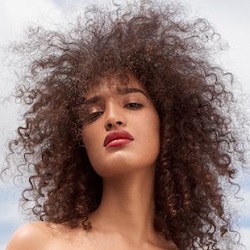 Natural afro curls look very stylish. And what an amazing volume! Indya seems to be brushing her hair with afro pick.
s.j. parker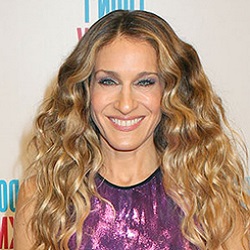 Perhaps she is one of the most famous celebrities for her curly locks.
Nicole Kidman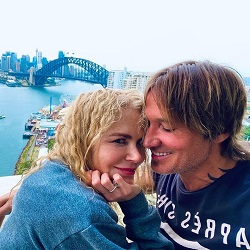 Nicole Kidman usually wears a variety of hairstyles, but most of them have straight hair. But on her last trip to Australia, she ditched styling products in favor of natural hair texture. The curls have been posted on Instagram and they look absolutely stunning.
K. Washington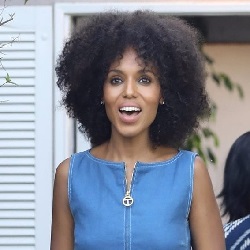 Kerry Washington plays Olivia Pope in Scandal. Her heroine always appears in the frame with her hair straightened and styled. Therefore, it is extremely difficult to believe that she has beautiful curly hair. But over the years, she increasingly begins to wear her natural curls, and even wore them on the red carpet a couple of times. We strongly believe that she will no longer neglect such beauty in the future.
maria borges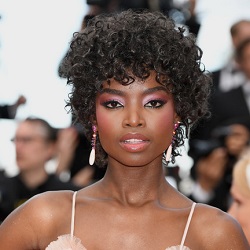 This Victoria's Secret model once insisted on going to VS show with her natural hair and not wearing a wig. With this act, she inspired several other black models to do the same.
Yara shahidi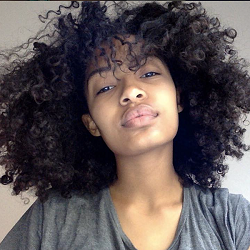 Shahidi is known for wearing her natural curls most often, which rest freely on her head, no matter the occasion.
Rihanna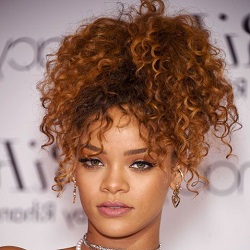 Her hairdressers constantly talk about how they nourish and protect her natural curly hair from the singer's experiments.
Camila Cabello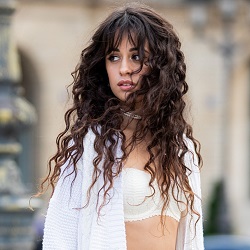 Camila has appeared on the red carpet with her natural waves, which suggests that she may be forever joining the curly gang.
Beyonce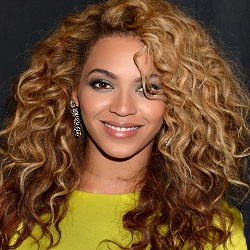 We've seen so many killer looks on Queen B: waist-length curls, afro blond and even pixie. Her natural hair is loose golden curls.
J. Williams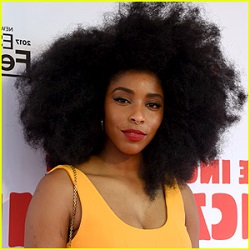 The actress and comedian is not afraid of experiments! She loves to wear her natural Afro hair as well as brightly colored curls and short haircuts, and also doesn't neglect wigs when she feels like it.
V. Hudgens
Since her first performance in the school musical, we've mostly seen the actress with long, wavy hair, but lately, she has wowed audiences with her sparkling locks.
From this selection, we see how celebrities get used to their natural hair structure without fear of showing off curls and waves. Despite the fact that they can resort to the help of high-class hair professionals at any time and have unlimited access to all the latest elite cosmetics.