Fashion haircuts in the season of spring-summer 2021 are presented in different versions, everyone can find a suitable option for themselves. A correctly chosen haircut can make the face more attractive and charming, to hide flaws. Fashionable image is based on important details, among which the hairstyle plays an important role.
Regardless of what the fashion dictates, pixie, bob and surfer's haircuts continue to be popular every year. Among the wishes of customers: easy care and the ability to improve the natural texture of the hair. Here are few most in-demand haircuts that remain in demand by hairdressers year after year.
At chin level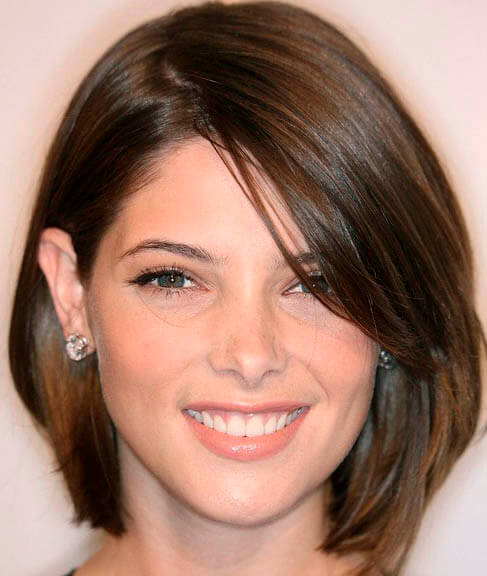 A haircut in which the hair stays at chin level is one of the sought-after options that almost bare the neck. Maria Baras, a professional stylist, says that mid-length or "chin-level" hair is a classic that becomes one of the most popular haircuts in the summer, and also fits seamlessly into the seasons to come.
Pixie bob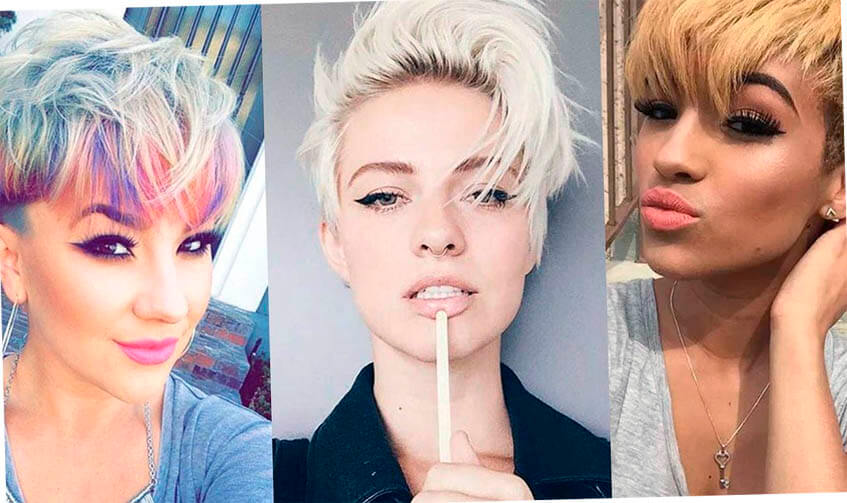 This version of a pixie with long hair in the back and front is something between a short pixie and a classic bob. According to Alberto Sanguino, lead instructor at Llongueras, this haircut is also popular during the summer season and looks good on thin and normal hair. Sangwino also points out that a pixie bob suits even wavy hair, although in that case you need to go to a trusted professional, "You need to have a good cutting technique to avoid a hoof effect. It's perfect for rectangular and triangular ovals, but be careful if you have a round or square oval.
For curls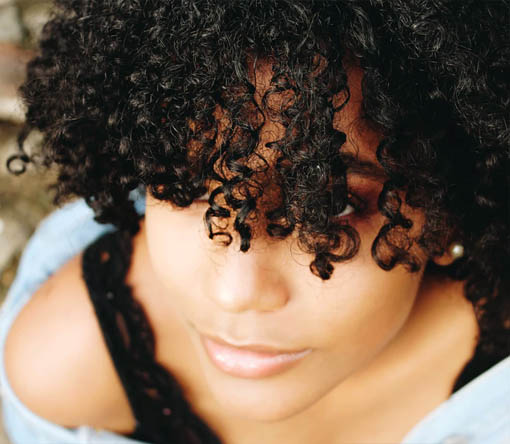 The haircut, which is called "shaggy", is especially popular in the summer season among the owners of curly hair, as it allows you to demonstrate natural curls. The main characteristics of such a haircut: layering and triangular shapes, which go well with the square and triangular oval of the face. But as Eduardo Sánchez, director of Maison Eduardo Sánchez, notes: "All cuts can be adapted according to facial features and hair structure, except for curly hair, which requires a certain technique and measures to successfully adapt hair to other facial ovals".
Long bob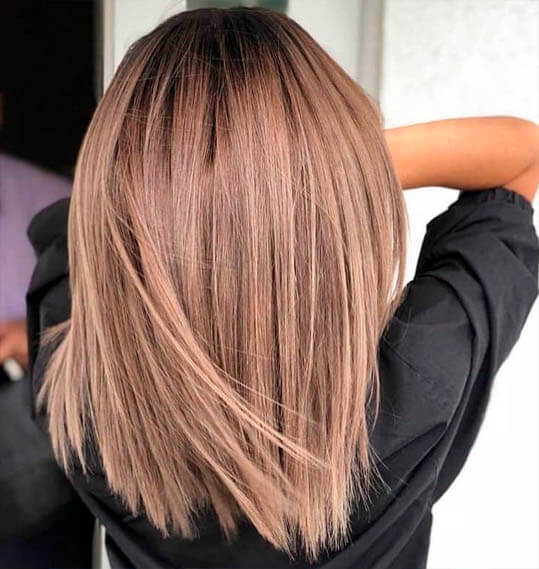 According to stylist Diana Daureo, hair that touches the collarbones – halfway between a classic bob and long hair – is another popular haircut. "It's a good way to take away excess weight and leave volume without cutting off too much hair," says the stylist.
Pixies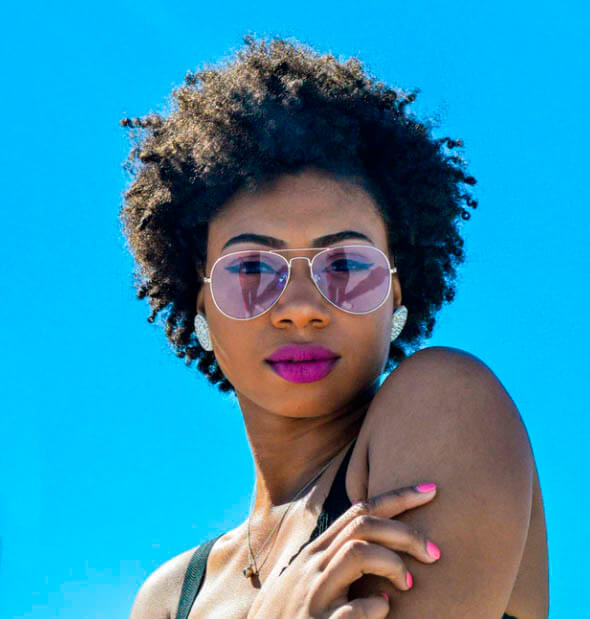 The vast majority of experts confirm that the demand for pixies is much higher in summer than in winter. Why is this so? As David Lesur, head of training at DAVID KÜNZLE salon, explains, "This haircut is easy to style, but it's important to avoid too coarse cuts." For round faces the expert advises to leave the volume at the top and thin ends at the bottom. If the face is elongated, it is advisable to wear pixies with long bangs.
Framing your face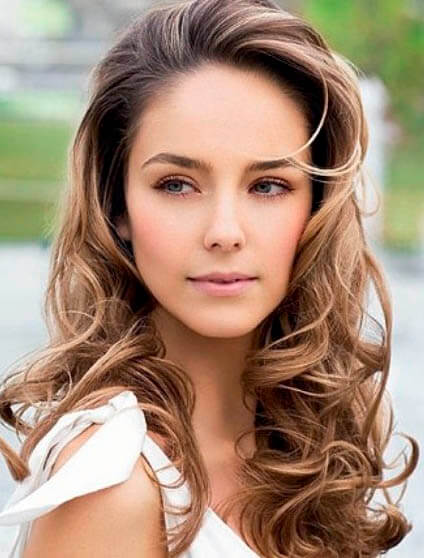 They say that summer is not the best time to experiment with bangs, because you need to learn how to style them, and sometimes it's not very pleasant to have your hair down on a sweaty forehead. It is, however, one of our favourite cuts when the weather is fine. Carlos Fernandez, trainer and instructor at Franck Provost, asserts that a circular cut with bangs that slightly contours the face is one of the most suitable and effective cuts for rectangular and elongated faces.
Tomboy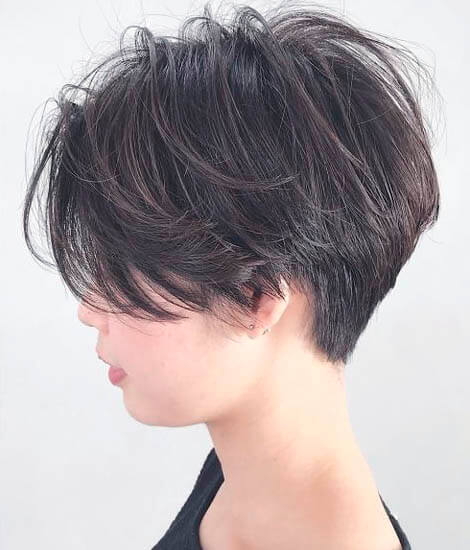 In general, short hair is usually the most in demand this time of year. David Lesour, above all, highlights the "tomboy style," that is, the tomboy haircut, which is a longer version of the pixie, more pronounced on the sides and with longer hair in the front. "You can style it however you like, in summer the haircut looks spectacular with a slightly ruffled front or with a 'wet' style," he says.
Like a surfer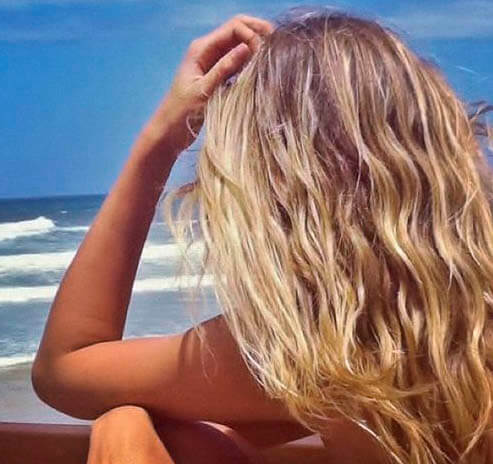 Maria Baras confirms that long, slightly frizzy hair that is easy to blow-dry and texture outdoors is still relevant: "Remember Gisele Bündchen – this is one of those haircuts that the owners of thick hair ask for the most." Sangino adds: "This haircut is one of the most unique because it works with any hair type, straight or wavy, with any type of face except a rectangular face. In the case of a rectangular face, the long layers of hair on the sides can provide more verticality, which would be convenient to compensate for with bangs."
In Layers
Not everyone is looking to drastically get rid of length during the summer season. In fact, as Diane Dauréo says, many of her clients are hesitant to make drastic changes in the summer because they don't know how to handle their hair at the beach or the pool. Nevertheless, among the common requests is a ply haircut. It's not a bad option, especially since well-designed and clear cuts will make the cut more beautiful if you let your hair dry in the air. "Waves and curls are the soul of summer, and I try to encourage clients to take a break from irons and blow dryers to look at the natural processes in their hair and figure them out," says the stylist.
SPRING/SUMMER 2021 MID-LENGTH HAIRCUTS
Mid-length haircuts don't seem to be about to give up and go out of style. This is a great option for ladies who want to create a hairstyle that does not require much time for styling, but still offers opportunities for interesting styling options.
Trendy haircuts of medium length are presented on the photos, which prove that in the spring-summer 2021 season fashionistas have a great freedom of choice thanks to different variants of haircuts, among them it is worth highlighting such:
A classic brace with asymmetrical bangs;
Cascade with ultra-short bangs;
A square bangs with elongated front strands.
Fashion haircuts of the season spring-summer 2021 will not disappoint fashionistas. Stylists are encouraging ladies of all ages to choose the classic options haircuts to middle length, but complement them with interesting elements – torn or short bangs, interesting color flecks on a few strands. It is recommended to play with and with graduation. This will be especially relevant for those women who wish to create additional volume on the head.
Stylists recommend combining such haircuts with rich dark hair tones, choose rich chocolate and brown shades, diluting the base with several shades. Beautiful on the haircut of medium length looks Californian melting, especially if the woman's chosen haircut is multistage.