During the long period of quarantine, you have probably tried a lot of activities – from knitting to making homemade cosmetics. We hasten to replenish the piggy bank of fun activities and offer in your spare time to make homemade bath bombs.
For this you will need:
a large bowl;
gloves;
molds for bath bombs (you can use candy or soap molds, ice molds or muffin molds);
sprayer.
Basic Recipe of Bath Bomb
Ingredients:
baking soda – one cup;
citric acid – ½ cup;
Himalayan pink salt or sea salt – ½ cup;
flower petals, lavender buds or dried herbs (e.g., sage, rosemary, melissa) – ¼ cup;
Any vegetable oil (almond, apricot kernel, wheat germ, olive oil) – teaspoon;
water;
Any essential oil – a maximum of 20 drops (you can use several fragrances, but do not exceed the dose of 20 drops – there is a risk of skin irritation).
How to make a scent bomb
Mix the baking soda, citric acid and salt. All ingredients should be ground to a powder. The best way to do this is with a coffee grinder or mortar.
Add essential and nourishing oils to the mixture. In gloves, mix all the components.
Spray the mixture with water – the number of "squirts" (on average one to three) depends on the power of your sprayer. We recommend stirring the mixture after each splash. Once it resembles wet sand and takes shape – it's done.
Put the decorative elements (herbs, salt) in the mold, and then pour the resulting mixture into it. It is better to lay it in layers and press down hard.
Allow the bombs to dry. You will be able to take it out of the mold after 12 hours, but most resources recommend taking your time and waiting a day.
What combinations of essential oils you can add to your bombshells
If you like woody scents, add 7 drops of sandalwood essential oil and 11 drops of sage essential oil to your bomb.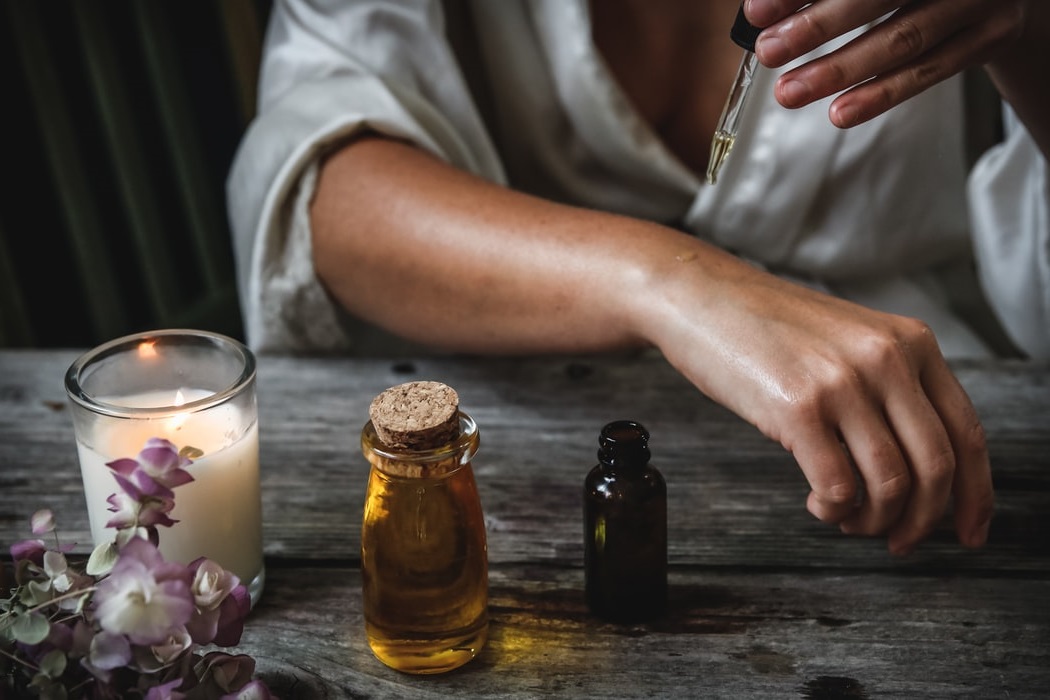 For a sweet citrus scent, try mixing 15 drops of orange essential oil, 1 drop of clove oil, and 4 drops of frankincense oil.
For lovers of floral scents. Try adding 1 drop of ylang-ylang essential oil, 4 drops of cedarwood or geranium oil and 15 drops of lavender oil. Such a bombshell will help relieve stress and relax.
If you adore the aroma of cinnamon, add to the mixture a tablespoon of cocoa and a tablespoon of ground spice. To make a two-tone bomb, divide the baking soda mixture you prepared into two parts and add cocoa to one of them. And when you put the finished mixture in the mold, alternate the brown and white layers.
How to Make a Colored Bath Bomb
Add natural colorants, such as annatto for a vivid red-orange color, or chlorophyll for a rich green, to make a colorful bath bomb. One or two drops will suffice.