Around retinol there are a lot of rumors and doubts, some praise means with it, while others are afraid. However, not all the girls who are going to try products with retinol know what this substance is, why there is so much talk about it and how it works on the skin. In this article, we'll tell you everything you need to know about retinol-based cosmetics.
It would seem that acne and wrinkles are problems from different universes. But for both, cosmetologists recommend products with retinol. What is this wonderful ingredient that can solve such different problems?
What is retinol?
Retinol is a form of vitamin A, which is widely used in the manufacture of cosmetic products. At home, retinol refers to all derivatives of vitamin A, which bear the scientific name retinoids. Retinoids include compounds such as retinoic acid, retinaldehyde, retinol, retinol palmitate, retinol acetate.
The most effective type of retinol for facial skin is pure retinoic acid. When applied, it immediately begins to act on the cells of the epidermis.
The other derivatives must undergo a series of chemical reactions before being converted to retinoic acid before they begin to work. It is the most potent direct-acting retinol for facial skin. But it also has the most serious side effects. That is why retinoic acid is not often used in cosmetics, replacing it with other retinoids with a milder effect.
What is the difference between vitamin A and retinol?
You can find both names on the labels of cosmetic products. Does that mean they are identical? And if not, what is the difference between vitamin A and retinol?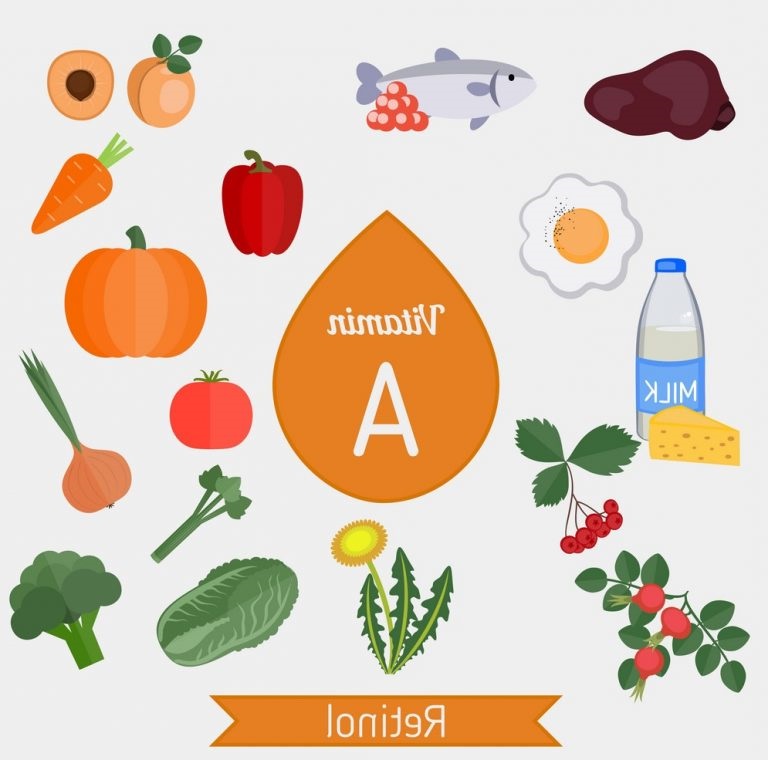 Vitamin A is essential for the human body. It participates in the synthesis of proteins, regulates metabolism, and stimulates cell renewal. Vitamin A deficiency results in reduced immunity, decreased visual acuity, dryness and sagging of the skin – and this is only part of the unpleasant consequences.
Retinol is a form of vitamin A that has a higher bioavailability. Retinol molecules are very small, so they can penetrate deep into the skin both when applied orally and externally.
Retinoids used in cosmetology and dermatology are divided into natural and synthetic forms. Natural forms include retinol acetate, retinol, tretinoin and retinaldehyde, while synthetic forms include adapalene, tazarotene and isotretinoin. The former undergo a multi-step transformation to retinoic acid, while the latter work immediately. Because of the difference in activity, natural retinoids are used in cosmetic products, while synthetic retinoids are included in pharmacological preparations for therapeutic effects.
How does retinol work and why does the skin need it?
Retinol has a stimulating effect on skin cells, causing them to renew faster. This is why cosmetologists value it. Many products with retinol for the face are multifunctional and can be used in the treatment of acne, to correct age-related changes, to get rid of hyperpigmentation and so on. Let's take a closer look at what the benefits of retinol are, whether it has any unwanted side effects and what functions it performs as part of cosmetic products.
Retinol benefits for facial skin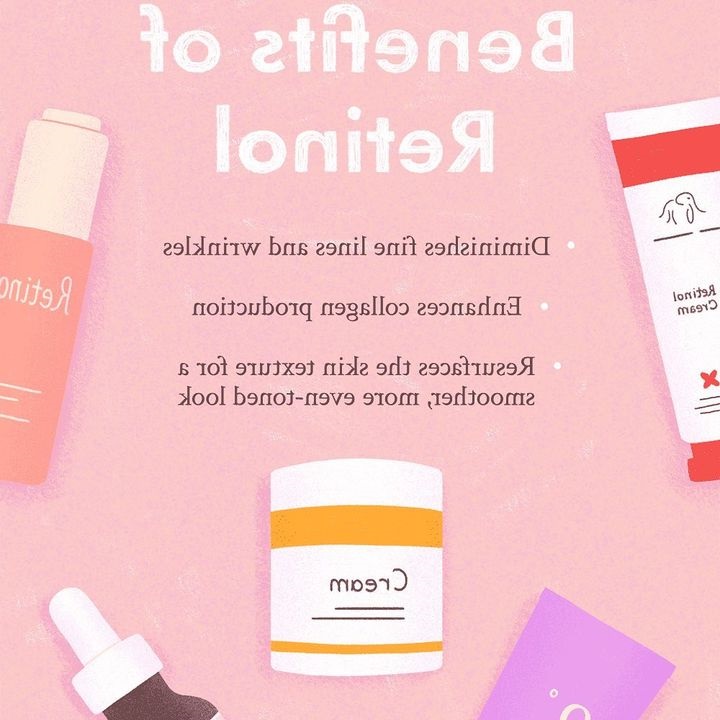 Regular use of products with retinol successfully solves many skin problems. Products with retinol for the face are known for a wide range of action:
reducing the expression of wrinkles;
bleaching of age spots;
regulation of sebum production;
narrowing and clearing of pores;
getting rid of acne and post-acne marks;
improvement of face color;
improve skin elasticity and resilience;
exfoliation, smoothing relief;
to maintain skin hydration.
Contraindications for Retinol
Although retinol can cure many skin imperfections, it should be used with caution and not in excess of the indicated dosage. If you experience atypical skin reactions to retinol use, the drug should be discontinued immediately. Retinoid-based products should not be used if:
pregnancy or pregnancy planning;
chronic pancreatitis;
cholelithiasis;
acute or chronic nephritis;
cardiac decompensation;
hypervitaminosis A;
cirrhosis of the liver;
viral hepatitis.
Retinol side effects
If the exact concentration of retinol is not mentioned on the package, there is probably not much retinol in it. You can use such cosmetics without worry. Drugs and products from professional lines contain higher dosages of retinol, so they are usually introduced into their care gradually, starting with the use of 1-2 times a week.
If you do not follow the instructions and violate the dermatologist's instructions facial products with retinol can lead to a number of side effects:
skin irritation;
the occurrence of atypical allergic reactions;
in pregnant women – genetic mutations of the fetus;
if you do not use sunscreen – burns and pigmentation;
retinol is contraindicated in thin and sensitive skin.
retinol forms and concentrations
Retinol palmitate is a natural derivative of vitamin A, which is synthesized in the body from food. And cosmetologists prescribe preparations with this substance for the therapy of skin diseases. However, keep in mind that an overdose of retinol palmitate can cause side effects such as itching, peeling, hyperemia of the skin and even retinoid dermatitis, in which cracks and inflammation appear on the skin.
Retinol acetate is a salt of acetic acid. Unlike retinol palmitate, it is not produced in the body naturally. This substance has all the properties common to retinoids. Retinol acetate is available in different forms: an oil solution, capsules, solution for injection and finished cosmetic products: creams, serums, oil.
Retinyl retinoate for facial skin
Retinyl retinoate is a hybrid of retinol and retinoic acid. It is a modern retinoid comparable in its activity to retinoic acid, but devoid of its side effects. For example, it does not increase skin photosensitivity, so retinyl retinoate products can be used during the day.
Retinaldehyde for Facial Skin
Retinaldehyde is a modern form of vitamin A that has only recently appeared on the Korean market. It has been proven to be 10 times more powerful than regular retinol, while acting much gentler and retaining moisture in the epidermis.
How to use cosmetics with retinol properly?
The use of retinol should be supervised by a cosmetic dermatologist. In the first couple of weeks be prepared for some unpleasant reactions of the skin, such as severe dryness, flaking, increased sensitivity. After a while these phenomena disappear.
In order to avoid shocking your skin with a powerful stimulant effect, take it gradually to retinol. Start by using it 1-2 times a week. If the skin reacts normally, you can gradually reduce the interval up to daily application. Here is a step by step instruction on how to use retinol facial cosmetics correctly.
Cleanse your skin with a cleanser (gel for oily skin, foam or milk for dry).
Dry your face thoroughly with a paper towel.
Apply a retinol product. You can use it both on the entire face and on separate areas.
Use products with retinol once a day, in the evening, as they increase sensitivity to ultraviolet light.
Apply a cream or fluid with a high SPF in the morning.
Retinol initially causes dry and flaky skin, so combine it with moisturizers.
Consult with your cosmetic surgeon about combining your skincare products with retinol products. Some ingredients may interact with one another and affect each other's activity.
Retinol serums are best for oily skin, while oils are best for dry skin.
How do I choose a retinol cream?
Almost every well-known cosmetic brand has in its line of products with retinol for facial skin. Among the huge number of offerings is very easy to get confused. What product should I choose? At what concentration should the active ingredient be? Are its combinations with other components effective? We have studied the reviews of dermatologists and selected the best face creams with retinol.
La Roche-Posay Redermic Retinol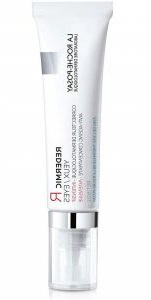 This face cream with retinol is excellent for dealing with pronounced signs of aging and hyperpigmentation. A formula combining pure retinol and retinol sequential release ensures a gradual optimal concentration and good tolerance even for sensitive skin. The cream has a light, non-sticky texture that absorbs quickly and does not leave a greasy film.
The Saem Miracle Whitening Vita Cream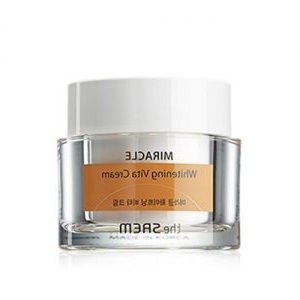 Face cream with retinol from the famous Korean brand is primarily aimed at regenerating the skin, getting rid of age spots and improving complexion. This product contains a cocktail of active ingredients: vitamins E and C, coenzymes Q10, colloidal pearl solution, natural oils of orange, lemon, lime, eucalyptus and bergamot.
Obagi Retinol 1.0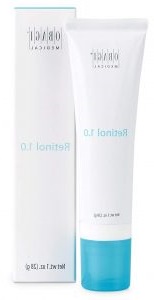 No list of the best retinol creams can do without this product, which has received top marks from dermatologists. The high concentration of retinol is designed for intensive treatment of facial skin prone to imperfections. Since Obagi Retinol 1.0 has a high potency, it is prescribed to strictly follow the dosage of one pump for the entire face, excluding the eye area.
Sesderma Retises 0.25
Sesderma Retinol Regenerating Cream delivers the active ingredients to the deeper layers of the skin with the help of lipid microcapsules. Retinol 0,25% smoothes the surface of the skin, eliminating enlarged pores and scars. Another vitamin A derivative, retinyl propionate, boosts dermis cell metabolism and enhances its protective properties. Vitamin C has an antioxidant effect, accelerates production of collagen and increases skin turgor.
Holy Land ALPHA-BETA & Retinol Restoring Cream
Retinol face cream is enriched with a complex of natural active ingredients: blueberry extract, sugar cane, maple, orange, lemon, green tea, hydrolyzed silk, glycolic, salicylic and lactic acids. The product is recommended for acne, rosacea, seborrheic dermatitis and photoaging.
How to choose the best retinol serum?
Retinol serums are ideal for oily, problematic skin. Their light texture does not leave an oily film and is easily absorbed. Retinoid, vitamin and acid based serums are great for fighting acne and age-related changes, leaving skin clear and glowing. In this selection, you'll find 5 of the best retinol facial serums to help you find a younger, fresher look.
Darphin Ideal Resource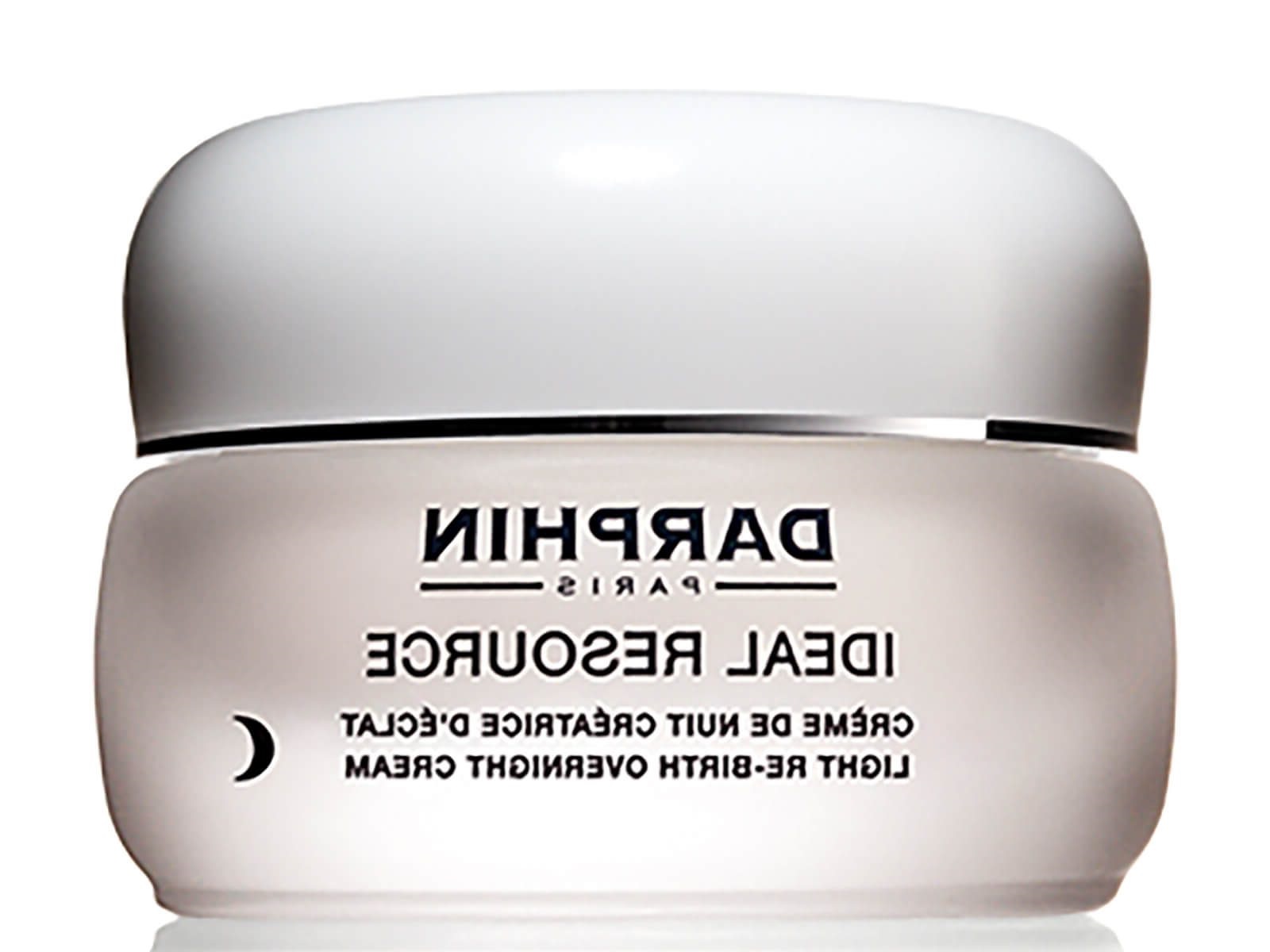 Darphin's revitalizing concentrate for your youthful appearance! For your face and eye area. The Retinol Serum is sealed in a capsule. Simply open the capsules before use, then apply the contents directly to the skin or mix with your anti-aging cream.
Cerave Skin Renewing Retinol Serum
Cerave Skin Renewing Retinol Serum visibly tightens skin, improves its texture and stimulates collagen synthesis in deep layers. It contains shea butter, lecithin, chicory root extract, hyaluronic acid and ceramides. This complex of active ingredients has a powerful lifting effect and helps maintain optimal hydration of the face and neck.
iS Clinical Pro-Heal Serum Advance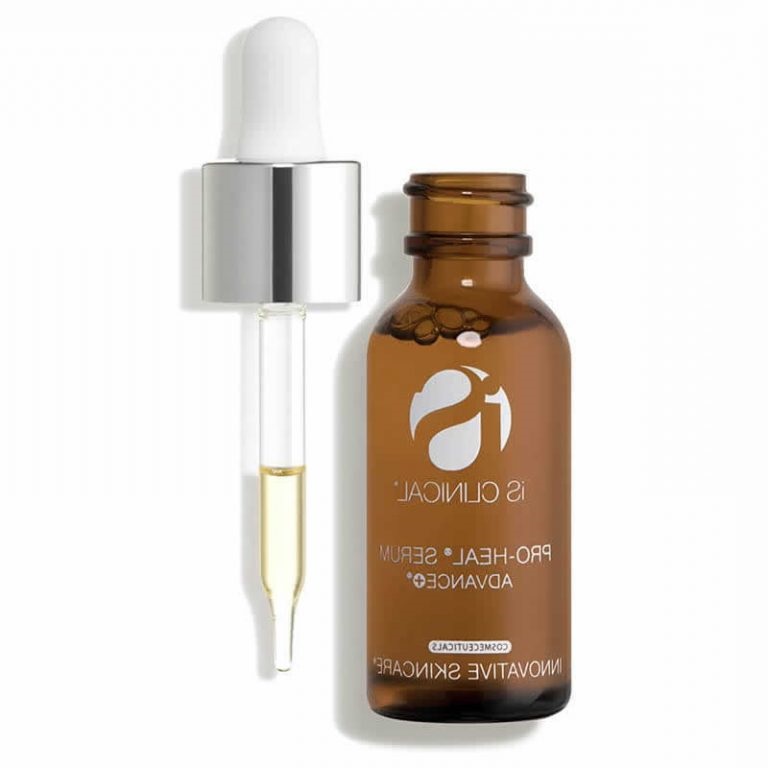 An effective serum with retinol 1%, vitamin C in the form of L-ascorbic acid 15% and vitamin E. This formula accelerates cell renewal and provides a regenerating effect, thanks to which it is effective against skin damage and inflammation. The product shows excellent results in acne therapy and mature skin care.
The Ordinary Granactive Retinoid 2% Emulsion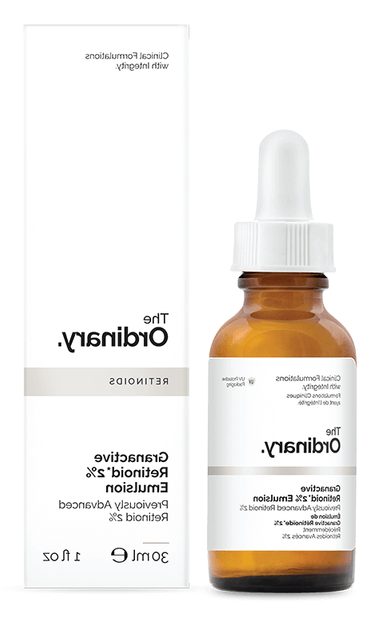 One of the best selling retinol serums for facial skin. It contains two types of retinoids – retinol and hydroxypinacolone retinoate. The manufacturer has minimized the risk of irritation by placing the active ingredients in capsules, which take effect only in the deeper layers of the skin. The serum has a pleasant light texture which is instantly absorbed without leaving a sticky feeling.
Avène YsthéAL Intense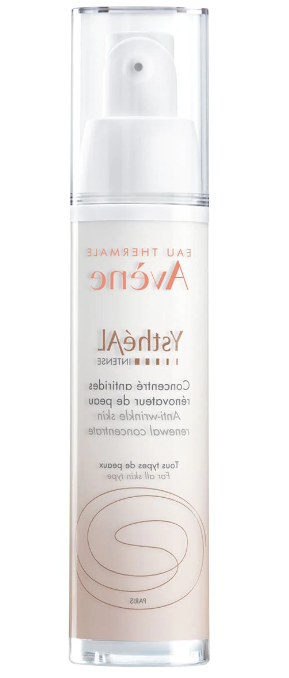 The anti-aging serum with retinol corrects wrinkles and improves skin elasticity. Retinaldehyde stimulates cell activity, Pretocopheryl is a powerful antioxidant that strengthens the skin's protective barrier, and Avène thermal water soothes irritation. It is recommended to use the serum for a course of 8 weeks or more as a night treatment.